Mr Leigh Reeves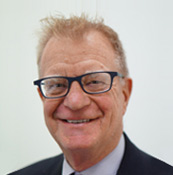 Mr Leigh Reeves
Breast and General Surgeon
Mr Leigh Reeves has been practising in the Dandenong/Berwick area since 1980.
Leigh completed his medical degree at Melbourne University. He went on to train as a General Surgeon, obtaining his Fellowship of the Royal Australasian College of Surgeons in 1978. He spent a post fellowship year in the University Department at Glasgow Royal Infirmary working with Prof, L. H.Blumgart. Whilst working with Prof. Blumgart, who later became Professor of Hepatobiliary Surgery at the Sloan Kettering Memorial Hospital, Leigh devised a technique which was a significant advance in hepatobiliary surgery.
Leigh has made multiple trips to developing countries performing surgery and teaching local surgeons.
Leigh specialises in Breast and General Surgery. He co-founded The Valley Breast Clinic (now SEBreast Clinic) and has established the Berwick Integrated Care Breast Clinic.
He is head of the General and Breast Surgery Unit at Casey Hospital, the Department of Endocrine Surgery, Monash Health and an Adjunct Senior Lecturer in Surgery at Monash University.
Leigh is an active member of the Beaconsfield Baptist Church.
Private Hospital
St John of God Hospital
Gibb Street, Berwick 3806
Public Hospital
Casey Hospital
Kangan Drive, Berwick 3806