Mr. Malcolm Linsell
Plastic & Cosmetic Surgeon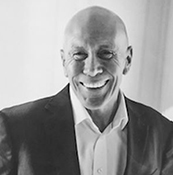 Mr. Malcolm Linsell
From early childhood Malcolm always wanted to be involved in the medical profession. When he was 13 years old Malcolm had surgery on his hand to treat burn scars. This experience inspired his ambition to be involved in plastic surgery.
Today Malcolm is a plastic surgeon and a Fellow of the Royal Australasian College of Surgeons (FRACS).
He has a Bachelor of Science (BSc), majoring in physiology and pharmacology and a Bachelor of Medicine and Bachelor of Surgery (MBBS), both from Monash University
Malcolm commenced his medical career at the Alfred Hospital in Melbourne, receiving a broad base of early surgical training in general surgery, obstetrics and gynaecology and vascular surgery. He also trained for two years at the Victorian Plastic Surgical Unit at the Preston and Northcote Community Hospital. He learnt from some of Australia's finest plastic surgeons during this training. An additional two years were spent performing microsurgery on rats as part of a research project for which he was awarded a Masters of Surgery (MS). Malcolm also spent two further years training in the United Kingdom at St Thomas's Hospital and Mt Vernon Hospital in London.
Malcolm returned to Australia in 1991 and commenced plastic surgical practice in the south east of Melbourne. Initially this included the management of trauma and reconstructive work. As time went on, he began to focus on the management of skin cancer and cosmetic surgery.
After 16 years in private practice Malcolm moved to Singapore to work with a consulting, training and coaching company. The company primarily focussed on developing leaders and his experience there allowed him to hone communication and listening skills.
In 2013 he returned to plastic surgery with a renewed passion and interest. He currently consults and operates in Melbourne, Sydney, Cairns and Rockhampton.