Mr. Zdenek Dubrava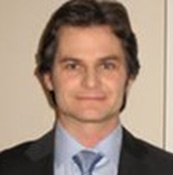 Mr. Zdenek Dubrava
Upper GI Surgeon
Zdenek Dubrava is a specialist Gastrointestinal Tract surgeon with a focus on advanced keyhole surgery techniques.
Zdenek specialises in the treatment of Oesophagogastric cancer, Reflux disease, Hiatus hernia and Morbid obesity. He also provides specialist General Surgery services including Gallbladder surgery, Hernia, Varicose veins, Splenectomy, Gastroscopy and Colonoscopy.
Zdenek attained his medical degree at the University of Melbourne in 2000.
He completed his surgical training at the Royal Melbourne Hospital and The Alfred becoming a Fellow of the Royal Australasian College of Surgeons in 2010. He then undertook a further 2 years of subspecialty training in Upper Gastrointestinal, Bariatric Surgery, and Endoscopy.
Zdenek is a consultant surgeon at Monash Medical Centre where he has been appointed Head of Acute General Surgery. He is also Adjunct Senior Lecturer at Monash University Department of Surgery. He holds appointments and operates at The Alfred, Sandringham and Casey hospitals, as well as Jessie MacPherson and Linacre Private hospitals.
Zdenek consults at Berwick Integrated Care and has rooms in Clayton and Sandringham. as well as at both private and public referrals are welcome