Mr. Eric Ee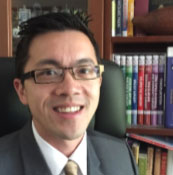 Mr. Eric Ee
General and Colorectal Surgeon
Mr. Eric Ee is a general and colorectal surgeon with experience in advanced laparoscopic surgery and endoscopy. He graduated with first class Honours from the University of Melbourne, and pursued training in general surgery through the Royal Australasian College of Surgeons (RACS) at Western Health. He was conferred as a Fellow of the College in 2013 and undertook further training in colorectal surgery at Monash Health.
Mr. Ee has public appointments at Monash Health (Dandenong, Moorabbin and Casey) and Eastern Health (Maroondah and Angliss). He regularly visits West Gippsland Hospital, Warragul and is accredited at Berwick St. John of God, The Valley Private and Knox Private Hospitals.
Mr. Ee puts his patients foremost, treating them with compassion and dignity. He takes the time to explain disease conditions and the management process to all his patients, of which they are highly appreciative. He strives to provide excellent care, with effective up-to-date therapy. Eric speaks fluent English, Malay and Hokkien, and can order a reasonable meal in French.
Conditions and Procedures
General
Gallbladder disease
Hernias – specialist in laparoscopic repair
Upper GI endoscopy
Appendix and small bowel conditions
Ingrown toenails
"Lumps and bumps"
Skin lesions – including face
Simple flaps and grafts
Hand conditions – carpal tunnel syndrome, ganglion, Dupuytren's contracture (palmar fibromatosis), trigger finger
Scrotal conditions – hydrocele, cysts
Adult circumcision
Excisional biopsies – lymph node, muscle, temporal artery
Colorectal
Bowel cancer – including laparoscopic bowel resections
Anal and Perianal disease – abscesses, fistulas, fissures
Haemorrhoids
Pilonidal sinus
Diverticular disease
Colonoscopy and polypectomy
Main Contact Details
For all appointments and inquiries please contact Mr Ee's office on:
Phone: 03 9707 3664
Fax: 03 9769 5328
Email: csg@caseysurgical.com.au