Dr. Minz Cheah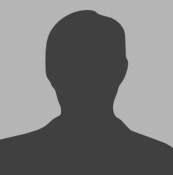 Dr. Minz Cheah
Perioperative Physician
Dr. Siang Min (Mi.) Cheah MBBS FRACP General Physician Minz completed MOBS of University of Melbourne in 2006 and continued his junior medical training in Eastern Health while he joined the Royal Australasian College of Physician. He completed his advanced training and maintained his affiliation with Monash Health as consultant physician.
Minz is an acute care medicine specialist with interest in
General Cardiology - Heart Failure, Atrial Fibrillation and Ischaemic Heart Disease
Peri-operative Medicine (pm-operative work up, intra-operative care and post-operative management)
Ambulatory care/HITH - fluid overload, wound management, cellulitis, iron deficiency
Complex wound management
Minz will take referrals for all general medicine patients, in particular with the above interests. Minz speaks fluent English, Mandarin, Cantonese, Hokkien and Malay.
Minz lives in eastern region of Melbourne and will be available to help general practitioners and other colleagues when needed.