Mr. Phillip Harris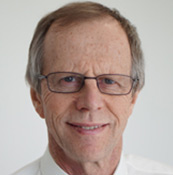 Mr. Phillip Harris
Laparoscopic Colorectal
and General Surgeon
Mr. Phillip Harris graduated from Monash University in 1976 and completed his surgical training at the Alfred Hospital in 1984. After two years of advanced surgical training in the United Kingdom he returned to Melbourne where he has been in practice, in the outer south-eastern suburbs, as a general surgeon specialising in colorectal disease for 30 years.
Mr Harris is a foundation member of the Casey Surgical Group now located in Kangan Drive, Berwick. He is also a senior member of the Colorectal Bowel Cancer group within the newly formed Berwick Integrated Care Clinics located next to the new St John of God Hospital. He has 10 years experience in his area of special interest, laparoscopic colorectal cancer surgery.
Mr. Harris is accredited to work at Berwick St. John of God and The Valley Private Hospitals. He is chair of the St John of God Colorectal Multidisciplinary group of cancer care clinicians, a group that seeks to optimise individual patient management through professional discussion and case presentation.
Mr. Harris acts as a mentor for surgical trainees within the Monash Health colorectal unit at Dandenong Hospital and provides tutorials for Monash University medical students at West Gippsland Hospital, Warragul where he is Head of Surgery.
Mr Harris regularly presents professional medical forums on colorectal disease.
Private Hospital
St John of God Hospital
Gibb Street, Berwick 3807
Corymbia House
92 David Street, Dandenong 3175
Public Hospital
Dandenong Hospital
David Street, Dandenong 3175
West Gippsland Hospital
Landsborough Road, Warragul 3920
Consulting Rooms
Level 2, 55 Kangan Drive Berwick, 3806
Henty Way
Pakenham 3810
West Gippsland Hospital Consulting suites
Landsborough Road Warragul 3820
Dandenong
110 Cleeland Street Dandenong 3175